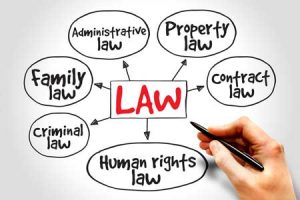 Experienced, Effective Representation
Our clients may be considering a divorce. They may be purchasing property for a home or business. Perhaps they need compensation for injuries sustained in an auto accident, or they seek accomplished legal counsel for a business dispute. In Northern New Hampshire, clients turn to Samaha Russell Hodgdon PA for experienced, effective representation for a wide range of legal needs.
We provide experienced guidance for real estate transactions and related matters, including both commercial and residential real estate. We are licensed as title insurance agents in New Hampshire and Vermont. We provide efficient, cost-effective title services, with the advantage of an attorney's review and oversight of the of the process.
Our attorneys provide assistance for legal matters that touch the most personal aspects of our clients' lives. We provide compassionate, realistic guidance and representation for family law needs, including divorce, custody, support and related matters. We also provide clients with estate planning and representation during probate.
Comprehensive Legal Services
Our firm serves our community's general civil litigation needs for both commercial and individual matters, including personal injury suits, landlord-tenant disputes and more. We also provide assistance with:
Business planning
Banking law
Municipal law
Mediation
Family law
Landlord-tenant
Other legal needs
If we are unable to provide you with a particular legal service, we will refer you to a qualified attorney who focuses in that legal practice. To schedule an appointment with one of our experienced, skilled lawyers call us at 800-785-9672.