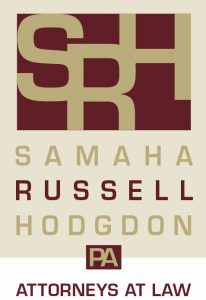 Northern New Hampshire's Law Firm
Samaha Russell Hodgdon PA is Northern New Hampshire's law firm. Since 1846, people have turned to our Littleton-based law firm for their personal and business legal needs. Today, we are a modern, multidimensional law firm serving the needs of people in Northern New Hampshire and nearby areas of Vermont.
Our firm has four Grafton County and Coos County real estate lawyers and general practice attorneys. We focus on providing friendly, efficient and effective services for both local residents and for those out of the region who need experienced, effective representation for legal needs in The White Mountains.